Timed Online Auction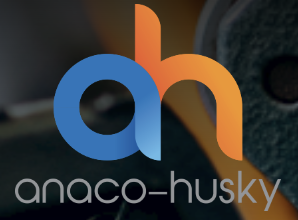 Machine & Foundry Facility
---
Wednesday, November 16
---
Bidding Begins Closing
at 10:30 AM PST
---
LOCATION:
Anaco Husky
1001 El Camino Ave.
Corona CA

CONTACT INFORMATION:
(888) 648 - 2249 or main@tauberaronsinc.com
---
INSPECTION:  Tues., November 15, 9AM to 4PM & Morning of the Sale
---
CHECKOUT: Thru Fri., November 25, 8AM to 4PM Daily, Mondays-Fridays only

United Riggers will be the exclusive loading company at this event.
Anaco insurance requires only one mover on site.
---
INJECTION MOLDING DEPT.
Cincinnati Milacron Injection Machine

Nelmor Mod. G101Z L.S Granulator; S/N 930632664

AEC Chiller
WELDING DEPT.
Miller XMT 350 VS MIG Welder

Lincoln TIG/Arc/250 Welder

Hypertherm Plasma Cutter w/ Cart

4' x 9' 1" Solid Steel Top Welding Table
ENGINE LATHE
Okuma Lathe LS 21 X 51; S/N 4307-13205 540-1500/21"-59"
TRANSFORMERS
ABB 1000 KVA 4160 Primary to 480 VAC Pad Transformer

ABB 1500 KVA 4160 Primary to 480 VAC Pad Transformer

Dayton Floor Scrubber
FORKLIFT
Toyota Mod. 8FGCSUZO, 3,989LBS Cap. Forklift w/ Side Shifter & Scale; S/N 338827, No. 5

Clark 5,100 LBS Forklift
MISC. FACILITY EQUIPMENT
140 LBS Gorber Crane UniMove Vacuum Lifter

Syntron Homer City Parts Feeder

24" Manual Brake

Pedestal Deburring Machine

Palmgren 6" and 10" Belt and Disc Sander

Dayton Variable Speed Pedestal Grinder

Milwaukee Abrasive Chop Saw

Westward Abrasive Pedestal Grinder

Drill Press

(6) Heavy Duty Work Bench w/ Drawers

Aero Blast Mod. 900 Sand Blaster

#6 X75" Heavy Duty 100LBS Cap. Beam Work Bench

Cress Heat Treat Oven Mod. C601/PM4

1.5HP Double Arbor Baldor Deburring Pedestal Grinder

12" Disk Sander w/ Table No. 3

Pedestal Grinder No. 2

Baldor Diamond Wheels Pedestal Grinder

2000LBS Presto Lift w/ Battery mod. B 652 No. 4

6" Diamond Westward Pedestal Grinder

Dayton Pedestal Grinder

Goodway Lathe

Sweco Mod. FM031, .5HP Tumbler Finishing Mill; S/N 739602-A1199

PRE 2,500LBS. Oscillate Wound Take-Up Reel Hydraulic/Electric No. 5

Precision Mod. PCW-1200-480, Electric Boiler; S/N 22T23

5' Steel Parts Conveyor

10' x 10" Motorized Incline Conveyor

5hp VFD Controlled Wire Draw

(3) Xiamen 500 LBS Strap Table Decoilers

Titan Pallet Jack

Table Product Stacker

Non-Motorized Rotating Table

½ Ton Swing Crane w/ ½ Ton Electric Hoist

(3) Wesco Pallet Jacks

Water Maze Water Treatment System

ITT Heat Exchanger

Hot Water Parts Washer Tunnel