Specialists in Equipment Term Loans
Industrial Funding Group helps companies leverage equity in owned machinery and equipment to meet challenging financial needs. Through innovative financing solutions, companies may be able to obtain capital when traditional financing options are not available.
A Division of Tauber-Arons, Inc. (TA), Industrial Funding Group offers advantages of deep expertise in equity values of entire industrial facilities, and customizes solutions for diverse situations including transitions, turnarounds and restructuring.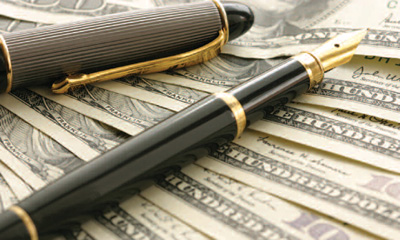 Takeouts & Participation:
Industrial Funding Group assists lending institutions in finding specialized solutions for clients. Examples: An accounts Receivable (A/R) client may need extra capital. A distressed borrower may have become a special asset sapping too much of your firm's energy, not to mention resources. A valued borrower may not meet your firm's evolving lending requirements. Or a specialized lender may be required for restructuring, turnaround or bankruptcy. In dire cases, a client may be facing a persistent challenge that is draining assets. Industrial Funding Group offers solutions for these situations and others.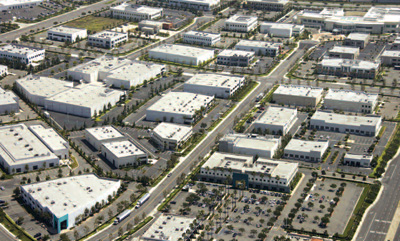 Assistance for Business Owners
Look to Industrial Funding Group for financing needs customized for your business. You may require funds to start a company. You could be looking to expand, improve infrastructure, roll out new SKUs or acquire a competitor. Perhaps you need financial assistance turning things around or even closing one chapter and moving on. Industrial Funding Group can help you with these situations and more. We are experts at customized solutions that improve credit worthiness, address lender covenant issues for a changing business, and replace short-term financing with long-term solutions.
Equipment Term Loan Specifications
Industrial Funding Group offers funding in a range of $100,000 to $2,000,000, with a fast-tracked response within three to four weeks following due diligence. We offer a minimal due diligence fee (this is separate from the appraisal cost), an early-payoff advantage based on favorable pre-payment terms, and full 48-month amortization or interest-only arrangements.
Summary of Benefits: Our Equipment Term Loans
Unlike some financial instruments, our equipment term loans allow you to keep your equipment. By retaining ownership, you increase your company's asset value, continue to enjoy tax advantages of depreciation, and have capital on hand for business growth. Additionally, equipment term loan holders are viewed favorably by other lenders, including our respected lending partners.

Established Leader with History of Service

By virtue of our affiliation with Tauber/Arons, Industrial Funding Group shares in a heritage that dates back to the 1800s, chronicling four generations of leadership, stability and service. As a full-service division of TA, our customized solutions have the backing of a diversified machinery and equipment company that offers purchasing, leasing, rentals, as well as appraisals and full auction services. Provide us with your due diligence and receive a financing decision within 30 days.

Next Steps

Contact

George Garrod
Managing Director
Industrial Funding Group
174 Raven Lane
Bloomingdale, IL 60108
Office: 847-466-5921
Cell: 630-258-4111

Email

Email us at ggarrod@comcast.net to receive assistance from a lending professional or information about Industrial Funding Group.

Visit

Visit www.tauberaronsinc.com to learn more.

Loans made or arranged pursuant to a California Financing Law license.