Turning Surplus Equipment Into Cash Since 1892!
Consider Having An Auction
Auctions are a fast, exciting and profitable way to liquidate surplus equipment. Rather than spending valuable time waiting for tentative buyers to agree to a sale, an auction adds a vibrant sense of urgency that motivates buyers to act quickly and decisively.
At Tauber-Arons we:
Tell you what your equipment is worth up front
Rely on our expert auctioneers to meet or exceed that value
Collect prompt and full payment from your buyers
Use state-of-the-art technology to maximize your results
Tauber-Arons offers finders fees of up to 50% of the net profits. If you have knowledge of a business closure, a corporate downsizing, or any situation where machinery and equipment needs to be liquidated …. Please contact Tauber-Arons and inquire about our generous finders fee program !!
UPCOMING AUCTION SALES
COMPLETED SALES
Timed Online Auction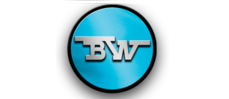 Tuesday, April 09
Bidding Begins Closing at 11:00 AM
Location: Bell Gardens, CA
---
Welders, Machine Shop & Misc. Shop
Timed Online Auction

Tuesday, March 26
Bidding Begins Closing at 11:00 AM
Location: Fullerton, CA
---
Processors, Cooker/Mixer, Piston Fillers & R/O Water System
Live Webcast Auction

Wednesday, March 20
Sale starts 11:00 AM
Location: Los Angeles, CA
---
Turret Fabricator, Punch Presses, Forklifts, Parts Washer & Misc. Shop

What a pleasure to work with a top notch organization. I really enjoyed working with all of you! Please pass on my appreciation and thanks.

Jon Powers