Turning Surplus Equipment Into Cash Since 1892!
Consider Having An Auction
Auctions are a fast, exciting and profitable way to liquidate surplus equipment. Rather than spending valuable time waiting for tentative buyers to agree to a sale, an auction adds a vibrant sense of urgency that motivates buyers to act quickly and decisively.
At Tauber-Arons we:
Tell you what your equipment is worth up front
Rely on our expert auctioneers to meet or exceed that value
Collect prompt and full payment from your buyers
Use state-of-the-art technology to maximize your results
Tauber-Arons offers finders fees of up to 50% of the net profits. If you have knowledge of a business closure, a corporate downsizing, or any situation where machinery and equipment needs to be liquidated …. Please contact Tauber-Arons and inquire about our generous finders fee program !!
UPCOMING AUCTION SALES
COMPLETED SALES
Timed Online Auction

Wednesday, January 15
Bidding Begins Closing at 11:00 AM
Location: Montebello, CA
---
CNC Turning Center, Misc. Machine Shop, Forklift, Welding & More
Live Onsite & Online Auction

Tuesday, December 10
Sale starts 10:30 AM
Location: Paramount, CA
---
Extremely Low Hour Vertical CNC Machine Centers & Turning Center, Misc. Machine Shop & Inspection
Live Onsite & Online Auction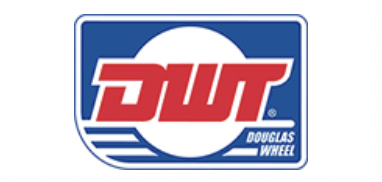 Thursday, December 05
Sale starts 11:00 AM
Location: Vista, CA
---
CNC Machine Centers, CNC Turning Centers, CNC Spinning Lathes, Powder Coating Paintline, Robotic Welder, Miscellaneous Shop


What a pleasure to work with a top notch organization. I really enjoyed working with all of you! Please pass on my appreciation and thanks.



When a title issue arose and our Secured Parties would not cooperate, Industrial Funding Group stepped in and paid off all of our debt. The process was seamless and funding was completed in two weeks, allowing us to go ahead with the auction.
Tauber-Arons Inc and Industrial Funding Group performed over and above our expectations.



I have nothing but good things to say about this firm that DOES what they say they will do!
Read full testimonial