Live Onsite & Online Auction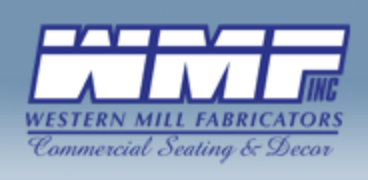 Commercial Seating & Décor Mfg
---
Thursday, March 05
---
Sale starts 11:00 AM
---
LOCATION:
Western Mill Fabricators
615 Fee Ana St.
Placentia CA

CONTACT INFORMATION:
(888) 648 - 2249 or main@tauberaronsinc.com
---
Wed., March 4th, 9AM to 4PM & Morning of the Sale
---
CNC ROUTER
(2013) Busellato Jet Optima RT21WF CNC Router, 5' x 12' Vacuum Table, Automatic Unloading, (2) Becker High Volume 173SCFM Vacuum Pumps, Acer Console, A.T.C., Scissors Lift, HSKF63 15hp Spindle, Integrated Sawing, w/ Genesis Evolution Software. S/N AH/116922

(2012) Busellato C-21 CNC Machining Center, (6) Panel Supports, (12) Vacuum Cups, 15hp Spindle, Becker Vacuum Pump D-42279 w/ Genesis Evolution Software. S/N AH/11603
CNC EDGE BANDER
(2008) SCMI/I.D.M. KS-6300 Mod. S3000, 18' x 7-Station CNC Edge Bander, Thickness .016-3/4"; Panel Height 3/8" – 2" Panel Length 5 ½"; Pre Mill – Pre Melt Glue Corner Rounding End Trimming, (2) Edge Trimming, Profile & Glue Scraping, Buffing & Edge Reactivation, Electronic Positioning. S/N AH/114202
CNC PANEL SAW
(2013) Giben Sexionatrice Orizzontale Mod. Icon 1 12' Beam Saw Horizontal Panel Saw, Belt Driven-Motion, Twin Bed, Side Aligner, 'G' Vision XP Software. S/N 509-12-380

(2008) Striebig Compact AV Mod. 5207 Vertical Panel Saw, 60" Vert. x 105" Horiz. S/N 39402
MISC. WOODWORKING
(2) Saw Stop 12" Table Saws

Delta 20" Vertical Band Saw

(2002) Namura T350, Mitre Chop Saw. S/N 162

Onsrud Inverted Pin Router

I.R. 25hp Dust Collection System w/ Ducting

P.B. Technologies Mod. PTBIB-1810 Chopper/Spray Booth, 18'W x 7'L x 10'H w/ Lights, (2) G&S Chopper Guns & Pumps

Spray Booth, 8' x 8' x 8' w/ Lights

(5) Flammable Storage Cabinets

Blum Mini Press

Castle Pocket Borer

Ritter Horizontal Boring Machine

Digital Platform Scale

(7) DeWalt Radial Arm Saws

Cantilever Stock Racks

(2) Roto Bins
ROLLING STOCK
(2013) International TerraStar 2-Axle, 18' Bobtail Box Van, Max. Force Diesel, Maxon Lift Gate. VIN: 240664

(2015) Ford Transit 340, 15' Delivery Van w/ Side & Rear Doors, B20 Turbo Power Stroke Diesel Engine. VIN: 49868

MQ Mod. DCA-180SSK/DF-1950K, 180 KVA 2-Axle Trailer Mtd Port. Diesel Generator. S/N 3694369

(2) CAT Mod. C5000, 5,000lb. LPG Forklifts. S/N AT9004623

JLG 1932E2 Scissors Lift

Qty. 4-Wheel Stock Carts
SHEET METAL EQUIP.
Hyd. Mech Mod. S20A, 20" Auto Horizontal Band Saw, Mitre

Scotchman Mod. 50514-CM, 50-Ton Ironworker. S/N 2669K0512

Doringer D350 Cold Saw w/ Twin Clamping , Air Feed. S/N 25886

(3) Millermatic 350P, 350 Amp Wire Welders

Miller Synchrowave 250DX Heli Arc Welder

Lincoln Welder w/ Wire Feed

(2008) Kaesar Mod. SK15, 15hp Rotary Screw Air Compressor

Kaesar Mod. SK19, 15hp Rotary Screw Air Compressor

Kaesar Mod. TB19Dryer

Apex 20" Disc Sander

Roundtower Vertical Mill w/ DROs & Vise

50-Ton Vertical Hyd. Press, 2' x 12'

2" Belt Sander

Grizzly Ped. Drill Press

Walker Tunner Ped. Drill Press

Central 4' Hand Brake

CDE Ped. Drill Press

Blast Vapor Blast Cabinet

Hyd. Pallet Jack

Roland Soljet Pro III Ink Jet Plotter

GBC 1064WF, 4' Laminator

(2) Sewing Machines