Live Onsite & Online Auction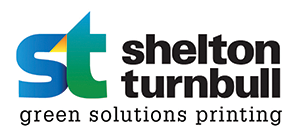 Major Late Model Commercial & Label Printing Facility
---
Thursday, July 11
---
Sale starts 11:00 AM PDT
---
LOCATION:
Shelton-Turnbull
3403 W. 7 th Ave.
Eugene OR 97402

CONTACT INFORMATION:
(888) 648 - 2249 or main@tauberaronsinc.com
---
INSPECTION: Tues. & Wed., 9th & 10th 9AM to 4PM & Morning of the Sale

---
WEB PRESSES
(2000) RDP Marathon Mod. NP1239, 5-Color w/ (1) Unit for Numbers Web




Printing Press, Roll Feeder, Master Flo Press Wash-Up System, 200/260 Variator, Quick Panel




Controls, Dual Unit Bindery, AB Controls, 1950M w/ GE Mechanical Sheeter/Stacker, Right




Angle Feed; S/N 70-36

(3) Didde Mod. 205-725, 4-Color Web Print Press w/ Mod. DGS-860 Feeder, Fife Edge Guides,




Reliance Max Plus VS Drive, (2) Number Units, Schober Punch, Digital Stretch, 17.5" x 14".




S/Ns 136-1450, 350-0155, 136-1292
LABEL &ENVELOPE PRESS
Flexo Roto Press Mod. 6510-10, 10" x 8-Color Web Label Printing Press, (5) UV Dryers, BST

Pro Mark Andy Scan Scanner, Slitter, Dryer, 10" Plate Roll Positioning. S/N 031196

(1997) Kensol Franklin Mod. Series 164 Gen II, 6" Hot Stamp Label Printer, Dual Unit w/




Embosser. S/N 1001104/97EC-960

Diamond Mod. P7-13, 2-Color Envelope Printing Press

Rollem Mod. 498, Perforator/Scorer w/ Stahl Mod. 1220-E-2-6PG-2, Right Angle. S/N




1221MF0002, ET1Z-700-105
SHEET FED PRINTING PRESSES
(1999) Heidelberg Mod. SM-73-2-P, 20" x 29", 2-Color Printing Press; Baldwin Drymaster
Dryer, Royce Circulation System; S/N 62426
(1999) Heidelberg Mod. SM-52-2P, 14" x 20", 2-Color Press, Auto. Stacker; S/N 203291

(2003) Heidelberg Mod. Printmaster QM46-2, 18" x 20", 2-Color Press; S/N 964639
MAILING DEPARTMENT
Secap Jet 1 Mod. 55-UB-B, Jet Mailer w/ Feeder, Dryer w/ Mod. STD Tabber (S/N 0603097)




w/ Outfeed Conveyor. S/N 0307076

(1986) Harris Mod. Folder S25 Delivery Collator w/ Mod. 5ET Folder. S/N F-3750

(1978) Didde-Glaser WK Web-Klect, 8-Unit Collator, 17.5". S/N 225-128

Bell Howell 60" Standard Mailer. S/N 2963-056

GBR Mod. PF300 Feeder w/ Bell & Howell Mod. Nailstar 400 Envelope Stamper w/ Feeder,




Bullfrog Ent. Stamper w/ Outbound Feeder. S/N 98040530
DIGITAL PRINTERS
OCE Mod. Vario Print 6200 Digital Printing Press

Canon Mod. Vario Print 120 Digital Printing Press
DIE CUTTERS
Heidelberg Mod. SBB 22, 22.5" x 32.25" Cylinder Die Cutter

Kluge Mod. EHD14x22, Cylinder Die Cutter

Heidelberg Cylinder Die Cutter
PROGRAMMABLE PAPER CUTTERS
Polar Mohr Mod. 76EM, 36" Prog. Cutter. S/N 5761071

(1969) Saber Mod. S115, 45" Prog. Cutter w/ Jogger. S/N 61690

Perfecta Mod. 115TVC, 45" Prog. Cutter w/ Auto Stacker. S/N 72520
PRE-PRESS DEPARTMENT
(2016) Fujifilm Mod. PT-R, Platerite 4600S, Digital Platemaker w/ (2016) Mod. SA-L4600,




Plate Loader w/ (2007) Glunz & Jensen Mod. Quartz III P5, Plate Processor (S/N 94199-0051).




S/N 461054

Epson Mod. Sure Color S30670, 6' x 4-Color Plotter, S/N PXXE001767; 6' Rotary Cutter; (2)

Epson Mod. PP-100, DVD Duplicators; Kelleigh Corp. Mod. 233, Rotary Platemaker; Fuji




Mod. 40, Cassette Changer; Humidifirst Humidifier
AIR COMPRESSORS
Kaeser Mod. SK19, Rotary Screw Air Compressor w/ Receiver

Kaeser Mod. SK26, Rotary Screw Air Compressor w/ Receiver

Kaeser Mod. SM11 Dryer
FORKLIFTS/ORDER PICKERS
Raymond Mod. 152-OPC30TT, 3000lb Order Picker. S/N 152-92-06312

Raymond Mod. EASI-OPC30TT, 3000lb. Order Picker. S/N EASU95-AB15122

Crown Mod. S200, 3000lb. Electric Forklift w/ Side Shift & Rotary Clamp. S/N 9A177855

Yale Mod. ERP035TFN36SE082, 3500lb. Electric Forklift w/ Clamshell Bucket. S/N




EN702846

Crown Mod. 20MT, 1200lb. Electric Pallet Jack. S/N 38299
ROLLING STOCK
(2002) International Mod. 4300, 24' Bobtail Van Truck w/ Hyd. Lift Gate. Vin #H518583

(2016) Chevy Van

(2017) Isuzu Van
MISC.
Horizon Mod. SPF-20A, 20" Stitcher/Folder w/ (2) Mod. VAC100A, 20-Unit Collator, Mod.




FC-20A Timmer & Presser Kicker. S/N 019022

Duplo Mod. DC-645, 9" Slitter/Cutter/Creaser

Wulftec Mod. WLP-150, Auto Pallet Wrapper. S/N 1200-7060

Stahl Mod. 1220C-4-P-3, 20" Folder w/ Right Angles w/ Mod. 1220C-4-8PG-2 (S/N




121MD0019). S/N 120ME0042

Weldotron Mod. 7012, Heat Seal Tunnel w/ Shanklin Mod. S24B, L-Sealer (S/N S90125) w/




Roller Conveyor. S/N HL62570

(2001) International Mod. LD60CCHD, 60" Baler w/ Blower. S/N 0101206

(2) Safety Kleen Parts Washers; Flammable Storage Cabinet; Tri Service Filtration System; (9)

Interthor Pallet Lifts; (9) Pallet Jacks; (3) Stoesser Register System; Hammond Trim-O-Saw;




(2) Dbl. End Grinders; (Approx 160 Sections) Pallet Racking; Propheteer Plate Mounter;




Strapping Unit; (5) Shop Vacuums; Marlon Mod. 350 Auto Crimper; (2009) Robatech Mod.




Concept A5/6 Gluer. S/N 136315; Coffing 1-Ton Hoist; Performance Design Mod. PAL-14,




Paper Picker Module, Perforator; (2) Zebra ZM600 Printers; Nygren Dahly 30" Slotter; (1983)




Interlake Mod. S3A Stitcher. S/N 5017; ACME Stitcher; Heat Seal Tunnel w/ L-Sealer; Die




Cutter; Belt Conveyor; Micro Clean Blast Cleaner; Burgmaster 6-Station Vertical Turret Drill;




Great Lakes Dryer; Dbl. End Grinder; Custom Tool & Cutter Grinder; Core Cutter; (1980) B




Bunch Co. Mod. 700, Fan Folder. S/N 421741; SRS Register; A-Frame Hoist; (2) Exide Battery




Chargers; (2) Aluminum Dock Ramps; Bostitch Acme Stitcher; Stahl Quickfolder, Box Folder;




Reliant Mod. 2700 Stream Feeder; Strapack Semi Automatic Strapping Unit; Advance Mod.




SC1500REV Floor Polisher; DeWalt Miter Saw; Canon Mod. Imageprograf IPF6400, 24"




Plotter. S/N OL2-8052; (2009) Epson Mod. Stylus Pro 9900, 45" Plotter. S/N KJFE003236;




Konica Minolta Mod. Bizhub Prss C1060, All-In-One Printer/Copier/Fax; Konica Minolta




Mod. Bizhub Pro 920, Printer/Copier/Fax; Challenge Mod. MS-5, 5-Spindle Vertical Paper




Drill. S/N OU5250; (2) Challenge Paper Drills; (2) Challenge Mod. EH-3A, 3-Spindle Drills.




S/Ns 975221, n/a